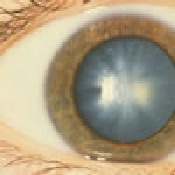 A new Australian study suggests (but does not definitively prove) that older adults with cataracts appear to double their risk of falling after cataract surgery on the first eye and before surgery on the second. The finding that cataract surgery may – at least temporarily – be linked to an increase in falls comes after years of conflicting study results on the subject.
The research, entitled The impact of first- and second-eye cataract surgery on injurious falls that require hospitalisation [sic]: a whole-population study, has been published online ahead-of-print in the November 4, 2013 issue of Age and Ageing, the international journal of the British Geriatrics Society.
The authors are Lynn B. Meuleners, Michelle Louise Fraser, Jonathan Ng, and Nigel Morlet, who represent the following institutions: Curtin University, Perth, Western Australia and the University of Western Australia, Perth, Australia.
Please note the following limitations of the study, as reported by the researchers: (a) a lack of knowledge about the subjects' living situations and co-existing eye conditions, both of which could strongly influence fall risk and (b) no comparison data regarding falls among people who had not undergone cataract surgery.
About the Study
From the article abstract:
Subjects: 28,396 individuals aged 60+ years who underwent bilateral cataract surgery in Western Australia between 2001 and 2008.

Methods: The study compared the frequency of falls two years before first-eye cataract surgery, between first- and second-eye surgery, and two years after second-eye cataract surgery.

Results: The risk of an injurious fall that required hospitalisation [sic] doubled … between first- and second-eye cataract surgery compared with the two years before first-eye surgery. There was a 34% increase in the number of injurious falls that required hospitalisation in the two years after second-eye cataract surgery compared with the 2 years before first-eye surgery.

Conclusions: There was an increased risk of injurious falls after first- and second-eye cataract surgery, which has implications for the timely provision of second-eye surgery as well as appropriate refractive [i.e., eyeglass or contatc lens] management between surgeries.
More Information about the Study
From Risk of falls increases between cataract surgeries at Reuters.com:
The topic [of cataract surgery and falls] remains important as the global population ages and demand for cataract surgery increases. In Australia, where the study was conducted, cataract surgeries tripled over the past two decades.

For their study, Lynn Meuleners of Curtin University and her team in Perth looked back through detailed electronic health records from Western Australia's hospitals and its death registry. Between 2001 and 2008, nearly 28,400 older adults in the region had cataract surgery on both eyes. The researchers found 1,094 of them also took a fall serious enough to warrant a hospital visit during that period.

People waited an average of 10 months between eye surgeries. Compared to the two-year period before any cataract surgery, their chance of falling doubled between procedures. In the two years after surgery on their second eye, people's fall risk was 34 percent higher than before their first surgery. The risk of falling also rose with age. Most people who fell were older than 80, women, city dwellers and were not married.

Stephen Lord, a senior principal research fellow with Neuroscience Research Australia in Sydney said, "In the intervening time between surgeries, you have a person with two eyes that are no longer equal and this can lead to various effects, [such as a loss of] visual sharpness and depth of field. For these things, we need two eyes working together."
About Cataract Surgery from Tina D. Turner, MD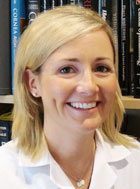 To date, no medication or eye drop has been proven to prevent or reverse cataract formation. If a cataract is causing nearsightedness or a change in an individual's prescription, new prescription eyeglasses can help improve blurred vision. The only treatment for a cataract, however, is surgical removal of the natural lens of the eye.
A cataract should not be removed simply because it is present. However, if an individual has blurred vision that makes it difficult to read print or read signs while driving; has disabling glare while driving at night; or has difficulty engaging in hobbies such as knitting, crocheting, or card games, it is time to consider cataract surgery.
If there are cataracts in both eyes that require surgery, the surgeries are usually performed several weeks apart. Cataract surgery on both eyes at the same time is not recommended because there is a possibility of complications affecting both eyes; the most worrisome is infection.
Recovery time after cataract surgery varies. Some patients see very well the day after cataract surgery. Other patients see well a few days after surgery, and still others may need a full month to reach their maximum vision improvement. A few weeks after the surgery, the patient is checked for eyeglasses and given a final prescription.
You can learn more about Dr. Turner at Our Readers Want to Know: When Should I Have Cataract Surgery? on the VisionAware blog.
Preventing Falls in Your Home
Evaluating and modifying your home does not have to be expensive or difficult. Many useful adaptations are as simple as installing a brighter light bulb, replacing sheer curtains with mini-blinds to cut down on glare, or marking the edges of steps with brightly colored tape or paint to make them easier to see. These simple modifications can also help you to prevent falls in your home.
VisionAware provides information and resources to help you make home modifications – such as lighting and glare and color and contrast – that you can use to make room-by-room changes throughout your home and maintain control of your personal living environment.
VisionAware will provide updates on fall research as they become available.