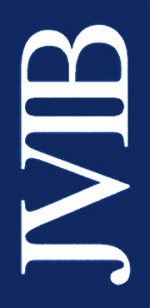 During the past several years, there has been much "buzz" in the popular press about the capabilities of the so-called "bionic" eye, described variously as "miraculous," "restoring sight," and "letting me see again." At VisionAware, we have followed the development of "bionic" or "prosthetic" vision closely, avoiding hyperbole and striving to report factual, research-based information about the limitations of restored vision.
Now, in this month's edition of the Journal of Vision Impairment & Blindness, two researchers who are pioneers in the study of prosthetic vision analyze the current state of the art in vision restoration and concentrate more specifically on the type of visual gains produced by the Argus II Retinal Prosthesis.
The authors draw on their shared background in the rehabilitation of native low vision (i.e., vision loss resulting from age-related macular degeneration, diabetes, glaucoma, and retinitis pigmentosa, for example) and of restored vision, comparing and contrasting traditional rehabilitation for low vision with a new challenge: rehabilitation of restored low vision following decades of blindness.
They describe (a) a typical sequence from low vision rehabilitation to blind rehabilitation, (b) a typical sequence of rehabilitation from blindness to prosthetic low vision, (c) the challenge of sensory integration with native or prosthetic ultra-low vision, and (d) the psychology of vision restoration, while "keeping in mind that restored vision is severely limited vision, and that it is qualitatively different from native vision that is severely limited."
An Overview of Vision Restoration and Rehabilitation Strategies
The article, entitled Restoration of Vision Following Long-Term Blindness: Considerations for Providing Rehabilitation, has been published online in the January-February 2016 edition of the Journal of Visual Impairment & Blindness. The authors are Duane R. Geruschat, Ph.D. and Gislin Dagnelie, Ph.D., from the Wilmer Eye Institute, Johns Hopkins University School of Medicine, Baltimore, Maryland. Both authors are also members of the Argus II Study Group, an international consortium of eye and vision researchers.
The Journal of Visual Impairment & Blindness (JVIB) is the essential professional resource for information about visual impairment, blindness, and low vision. The international peer-reviewed journal of record in the field, JVIB delivers current research and best practice information, commentary from authoritative experts on critical topics, news from the field, and a calendar of important events. It is available in print, e-book, and online. You can learn more about the journal at About JVIB.
[Full disclosure: Although I am an Associate Editor of JVIB, I was not involved in the management, editing, or preparation of this article.]
More about the Argus II Retinal Prosthesis and Vision Restoration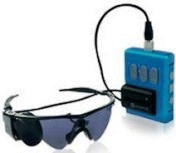 The Argus II was developed by Second Sight Medical Products, Inc., of Lausanne, Switzerland and Sylmar, California to treat adults with severe to profound retinitis pigmentosa (RP). RP is a rare, inherited degenerative disease that damages light-sensitive cells in the retina, resulting in decreased vision at night or in low light; loss of side (peripheral) vision; and loss of central vision as the disease progresses. At present, there is no cure for RP.
The retina is the light-sensitive tissue that lines the inside surface of the eye. Cells in the retinal tissue convert incoming light into electrical impulses. These electrical impulses are carried by the optic nerve to the brain, which finally interprets them as visual images. The Argus II is not a cure for RP; instead, it is intended to replace the function of the light-sensing cells that have been damaged and/or degraded by the disease.
The Argus II device consists of the following components:
a small video camera
a transmitter mounted on a pair of eyeglasses
a video processing unit (VPU)
an artificial retina (the implanted retinal prosthesis, which is an array of electrodes)
The video camera images are transformed into electronic data by the VPU that sends signals to a wireless receiver implanted in the eye (the retinal prosthesis electrodes). The electrodes allow the electronic signals to bypass the damaged retina and transmit directly to the brain, where they are interpreted as visual images.
The cost of the Argus II is approximately $100,000; additional fees include the implantation surgery and training to use the device. The Second Site website provides an illustrated system overview, including a video animation.
On February 14, 2013, Second Sight received approval as a Humanitarian Use Device (HUD) from the U.S. Food and Drug Administration (FDA) for the Argus II. The HUD designation is an approval specifically for devices intended to benefit small populations and/or rare conditions. On August 15, 2013, Second Sight announced that the Argus II was approved by the Centers for Medicare and Medicaid Services (CMS), beginning October 1, 2013. You can learn about all ongoing Argus® II clinical trials at the ClinialTrials.gov website.
Who Is Eligible for the Argus II?
The Argus II is implanted in a single eye, typically the worse-seeing eye. It is indicated for persons with severe to profound RP who meet the following criteria:
Age 25 or older
Have bare light or no light perception in both eyes: Bare light perception is the ability to perceive light, but not the direction from which the light is coming. If the person has no residual light perception, then evidence of intact inner layer retina function must be confirmed.
A previous history of useful form vision
Be aphakic or pseudophakic: Aphakic means that the eye is lacking its natural lens. Pseudophakic means that the eye has been fitted with an artificial lens implant (as in cataract surgery) to replace the missing or surgically removed natural lens.
If the person is phakic (i.e., has a natural lens or an artificial lens implant) prior to the Argus II implant surgery, the lens will be removed during the implant procedure.
Be willing and able to receive the recommended post-implant clinical follow-up, device fitting, and visual rehabilitation.
More about Vision Restoration and Vision Rehabilitation in JVIB
Excerpted from Restoration of Vision Following Long-Term Blindness:
The psychology of vision restoration

Age-related macular degeneration and retinitis pigmentosa have something in common – there is no cure. Although current therapies for age-related macular degeneration such as anti-VEGF (anti-vascular endothelial growth factor) drug therapy may result in slowing the disease's progression, they do not represent a cure.

From the day of diagnosis, patients with retinitis pigmentosa have faced the harsh reality that no treatment was available to recover lost vision or even to delay the progressive loss of vision. The unexpected introduction of vision can for some patients can be a sort of "rewinding of life" in that they once again, and unexpectedly, have some ability to detect things visually. We have observed that the emotional responses to this life event are varied.

For some, the simple phrase "I can see again" has deep meaning. For others, there can be a sense of confusion with the experience of seeing lights. Even if they do not experience any functional improvement with the reintroduction of vision, the self-image of being able to say they have sight is described as a positive and at times emotionally altering event, and is described as improving their outlook on life.

Others, those who have limited blindness skills, have made accommodations with their families to address their daily needs. They describe the enjoyment of detecting lights, detecting the flicker of a fireplace, the moon, or a television, and these experiences offer an improvement to quality of life. For yet others, there is a clearly observable and measurable effect. For example, detecting crosswalk lines to minimize the impact of veering, knowing one's precise location in a room through the ability to visually detect doorways and windows, and sorting laundry are a few examples of high-contrast activities that can benefit from limited visual input.

These "improvements" in quality of life or actual performance occur because the patient has come from functional blindness to visual input, which enhances their self-image. Such improvements do not occur in typical low vision or blindness rehabilitation, in which the reduction or total loss of sight is a relatively recent event so that, even as magnifiers improve the ability to read small print or blindness techniques improve independence, the emotional process of working through the loss of sight can often be the dominant psychological factor. Providers of rehabilitation have limited experience with the reintroduction of vision, yet it has a major impact on the rehabilitation process. [Emphasis added.]

…Keeping in mind that restored vision is severely limited vision, and that it is qualitatively different from native vision that is severely limited, these patients may have archival visual memories from when they had sight but they have no visual memory yet of what they are seeing with the visual prosthesis. Using touch to develop these new visual memories appears to be an important and integral part of the rehabilitation process.

… we have observed retinal implant patients reengaging with the struggle of having sight, but not enough sight to do things entirely visually, needing to combine remaining sight with blindness skills. The amount of sight they have regained will not allow them to return to the life of a person who is fully sighted, nor will they be visually independent. They experience this new sight as a complement or supplement to their blindness skills.

Some patients, especially those who have been blind for long periods of time and have successfully developed blindness skills, can find the reintroduction of vision to be a novel experience but with limited practical application in their daily life. In psychological terms, they enjoy the visual experience and are happy with the results, but they may not be using the vision for functional tasks even if this could bring greater visual enjoyment and quality of life benefits.
VisionAware will continue to report the results of Argus II and related vision restoration research as they become available. You can read an interview with the authors at Meet Dr. Gislin Dagnelie and Dr. Duane Geruschat: Pioneers in the Study of Restored and Prosthetic Vision on the VisionAware blog.
In addition, you can read our interviews with Argus II Study Group members Dr. Duane Geruschat and Dr. Aries Arditi on the VisionAware blog.
Additional Argus II Information at VisionAware
Argus II images provided by Second Sight Medical Products, Inc. Used with permission.