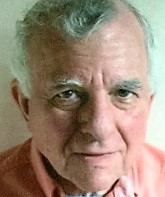 Guest blogger Irv Arons is the creator of – and driving force behind – Irv Arons' Journal, an online compendium of the latest information on ophthalmics, medical lasers, and new drugs and devices for the treatment of age-related macular degeneration (AMD). Until his retirement in 2005, Irv was a consultant to the ophthalmic industry for over 30 years, and to the medical laser industry for over 20 years.
I have been following Irv's informative blog for several years, and have great respect for his depth and breadth of knowledge regarding developments in stem cell therapy, gene therapy, and emerging drug therapies and treatments for AMD. I asked Irv if he would consider sharing his knowledge, experience, and resources with our VisionAware audience and he has graciously obliged. I hope you enjoy Irv's energetic and passionate blog as much as I do.
A Beginning Chemist: Soft Contact Lenses
I graduated from the University of Massachusetts with a B.S. degree in organic chemistry. After three jobs in industry, I joined the staff of the Product Technology Section of Arthur D. Little, the international consulting firm, in 1969, as a laboratory chemist.
One of my first assignments was to see if there were other uses for hydroxy ethyl methacralate (HEMA), the material that soft contact lenses were composed of. A few years later, and because of my knowledge of the properties of HEMA, I was asked to lead a study about the safety and efficacy of the Bausch & Lomb Soflens, which had just been approved for marketing (1972). The knowledge I gained led to many assignments in the soft contact lens industry.
Attending Ophthalmic Industry Meetings
Soft lenses led to intraocular lenses (IOLs), plastic eyeglass lenses, and eventually ophthalmic lasers (1983). The latter led to my entry into refractive lasers in 1985 and writing the first market reports about refractive surgery in the mid-1980s and early 1990s.
As I began attending ophthalmic industry meetings (AAO, ASCRS, ARVO), I began writing about what I learned at those meetings, which evolved into my producing the Technology Update columns, first in Ophthalmology Management, and then, for over eleven years in Ocular Surgery News. I was among the first to write about customized ablation and LASIK. One of my favorite titles from those times was Inlays, Onlays, Rings & Things, which described alternatives to laser refractive surgery.
Retirement and Spectrum Consulting
I retired from Arthur D. Little in 1994 and began my own consulting firm, Spectrum Consulting, still consulting in ophthalmology and medical lasers. I also began producing an ophthalmic and medical laser newsletter Executive Laser Briefing, which went worldwide to executives involved in the ophthalmic and medical laser industries.
In December 2005, I sold the newsletter and its client list to the publishers of Trends-In-Medicine, who continue to publish the newsletter today, renamed Executive Laser Report, and I retired from consulting.
A New Blogging Career Begins: Irv Arons' Journal
That's when I decided to begin writing my blog, Irv Arons' Journal. Originally, it began as a vehicle to place my published articles online and accessible for historians and researchers, as I was involved in the beginning of several ophthalmic firsts – among them the birth of soft lenses, intraocular lenses, ophthalmic lasers, and refractive lasers. Most of the articles were not available online because they were written prior to the explosion and availability of the web.
However, I quickly became diverted because I realized that I had insight into several new technologies that were entering ophthalmic use and I had access to those in the know who could provide me with the insight to write about these.
It all began because of some colleagues writing about what had happened the previous summer at the Retina 2005 Meeting in Montreal. Dr. Philip Rosenfeld presented information about his use of Avastin to stop the wet form of AMD cold in its tracks and to provide improved vision to some patients. I decided I needed to tell this story – and so began my blogging with an emphasis on new technologies for treating retinal diseases.
Since that start in December 2005, I now have over 270 articles posted online, mostly about new treatments for both dry and wet AMD, including:
A Developing Interest in Stem Cells and Gene Therapy
Over the past several years, I became interested in the use, first of stem cells, and then gene therapy in the treatment of ophthalmic diseases. In September 2010 I wrote A Primer on the Use of Stem Cells in Ophthalmology, which was followed in November 2010 by The Use of Gene Therapy in Treating Retinitis Pigmentosa and Dry AMD, my first write-up on the use of gene therapy in ophthalmology.
Since then, I have followed with more than 15 updates on stem cell treatments and more than a dozen for gene therapies, including:
Irv's Story Continues
I hope this overview has given you a glimpse into how I went from being a bench chemist to becoming an authoritative resource in new technologies for treating ophthalmic diseases and conditions, starting at the front of the eye and working my way into the back of the eye. For continual updates, you can visit Irv Arons' Journal, and follow me on Twitter @iarons.