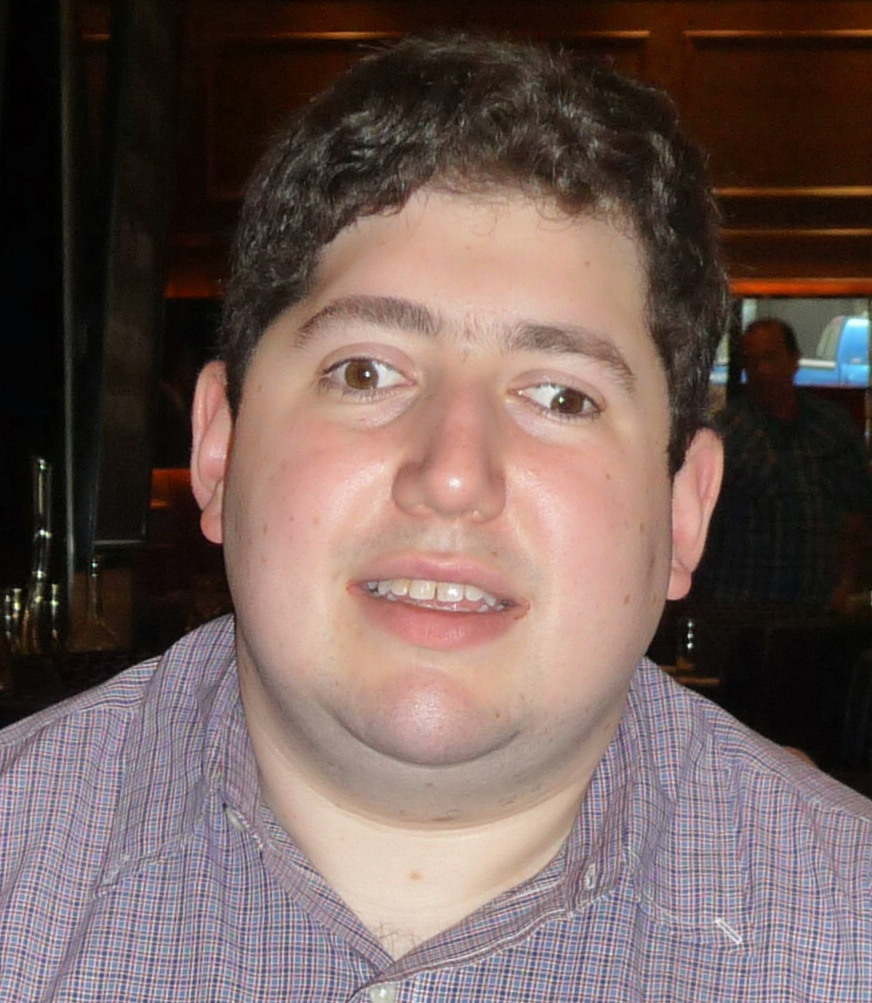 Last Tuesday was an excellent day. I met up with Daniel Aronoff, New York's only Blind Food Critic, as part of a forthcoming interview with Daniel in our Personal Stories series. Can you think of a better place to interview a food critic than in a restaurant? I certainly can't. But first we had to pick a spot.
I suggested Stellina on the Lower East Side because I had just read this about their superlative turkey sandwich:
Two words: bacon jam. Which is not to say that the garlic-rubbed turkey isn't meticulously roasted, the Sardinian cheese perfectly melted, the buttermilk bread faintly sweet, or the whole panini-pressed result even greater than the sum of its excellent parts.
As I obsessed over bacon jam (bacon jam!), Daniel countered with Primehouse, an excellent steakhouse at Park Avenue South and 27th Street. My wiser, more experienced interviewee noted that Primehouse would likely be quieter and more conducive to conversation, which of course was true; thus, I tabled my bacon jam obsession … for now.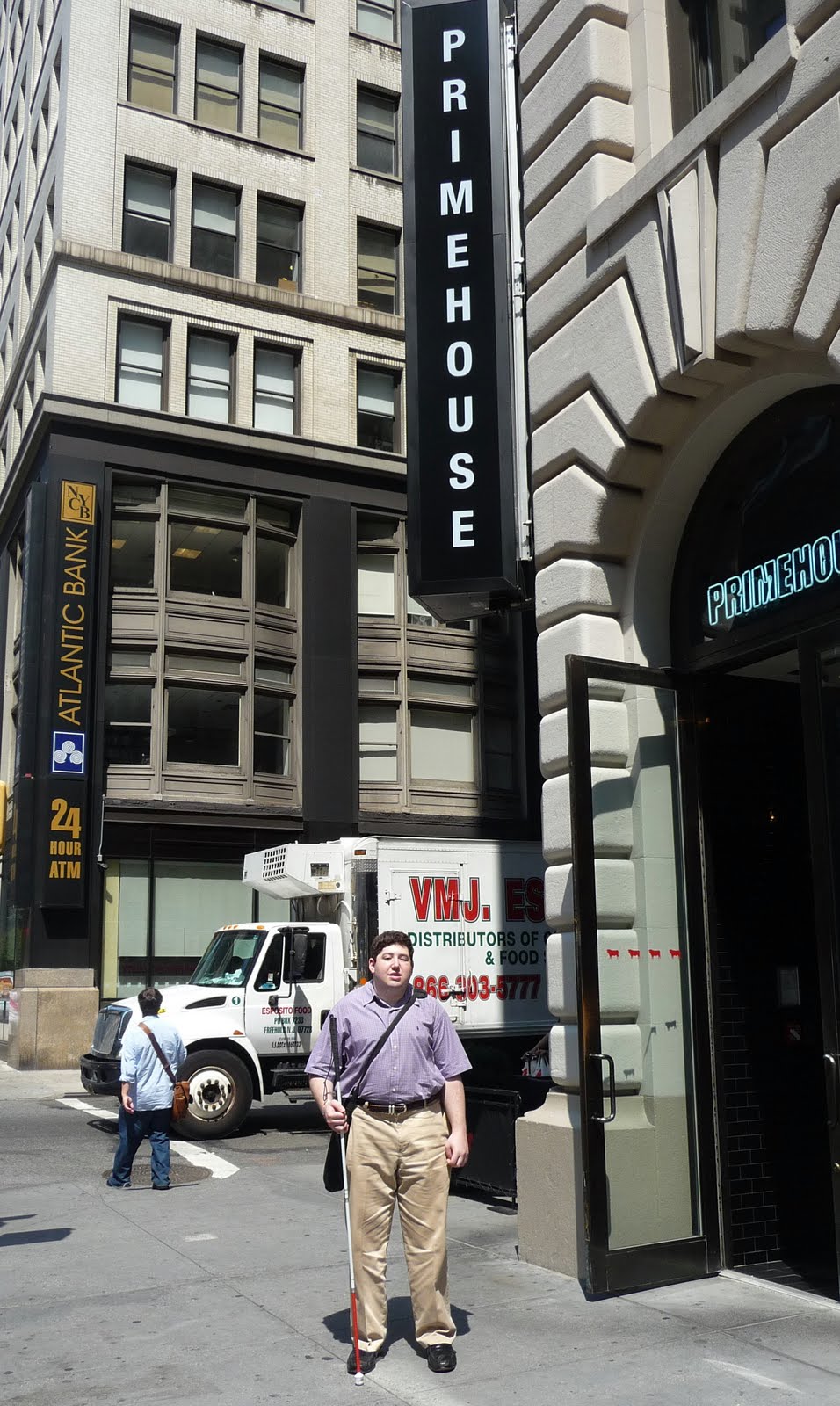 Primehouse (that's Daniel at right standing beneath the towering Primehouse sign) turned out to be an excellent venue in all respects. Over a nearly three-hour lunch, Daniel (Swiss house burger with excellent fries) and I (ginormous lobster roll with house-made potato chips) had a wide-ranging discussion that included, in no particular order, the following topics:
The presence of foie gras donuts in the world (in Bed-Stuy, no less)
The most expensive meal either of us had ever consumed (I'm not telling!)
Burgers (specifically, the best burger in New York, which Daniel says is at The Little Owl)
Braille (as in the importance of)
How I learned braille during the course of a long-ago summer spent in a Staten Island laundromat (Don't ask.)
Menu Pages, which searches for New York restaurants (all with accessible menus) by name, cuisine, or even neighborhood
School, internships, and our mutual grad school obsession with maintaining a 4.0 GPA. (Mine was long ago, his was recent, but we empathized.)
Be sure to visit Daniel at The Real Blind Taste Test© and on Twitter @blindblog. Thank you, Daniel! It was a wonderful afternoon and I hope to do it again soon. (I really need to sample that bacon jam …)