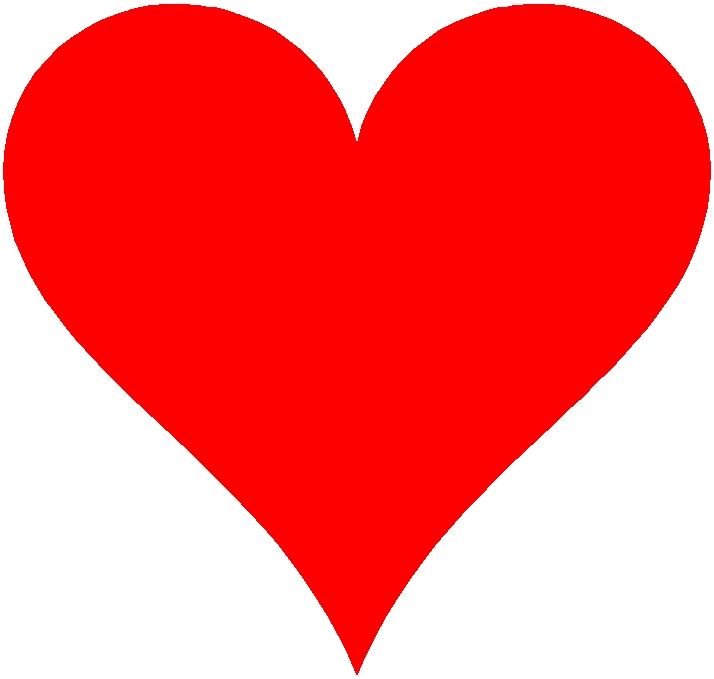 It's time for some VisionAware blogroll love once again. As I explained in my introductory "blogroll love" post,
… the VisionAware "blind bloggers" collective has migrated from the former VisionAware.org website to the sidebar of the new VisionAware blog. It's a marvelous way to position my favorite bloggers front-and-center for our ever-growing audience.

You'll discover great writing there – and not only about blindness. My favorite bloggers are people who happen to be blind – and who have much to say about life's joys, sorrows, and everything else that makes us human. Each week (or so), I'll highlight outstanding writing, sharp opinions, and deeply human goings-on in VisionAware Blind Blogger Land.
This week, I'd like you to meet three talented and thought-provoking bloggers whose subject matter ranges from assistive technology to "blindo techniques" to creative living with macular degeneration:
Macular Degeneration and Me: Low Vision and High Hope
Pepi Noble, the blogger behind the excellent (and frequently very funny) Macular Degeneration and Me: Low Vision and High Hope, describes her reason for blogging as follows:
…my eye condition is known as Age-Related Macular Degeneration, a deteriorating disease of the center of the vision field called the macula. Diagnosed when I was 50 years old, I've had many years to learn about this insidious condition. I've had up days, down days, and inside out days. Eighteen years later, I've come to realize each day is a gift and I can treasure what I do have.
Pepi made me laugh (and think) when I read her latest entry, entitled Of Escalators and Wind Socks, in which she explores her blog's recurring "What would Lucy [as in Lucille Ball] do?" theme:
When I was a little girl I loved escalators – they fascinated me – all those disappearing steps and then they would appear again. I thought it was magic. Even as a teenager and a bit wiser about machinery, I loved going up and down again and again.

Now things are different. I'm petrified of escalators, or at least the ones going down. With my lack of depth perception, it's like stepping off a cliff. Therefore, I avoid them at all cost. Except for yesterday. I was with someone who wasn't aware of my depth perception issue and he whisked me to an escalator to head DOWN for coffee.

For those of you [who] read my blogs, you know I often imagine life as a sitcom, with me as Lucy. So I asked myself, "What would Lucy do?" Well, she probably would just slide down the banister, right? It took me a few seconds to discard that idea. Next best idea was to hang on to the top of the banister and wait for the opportunity to step down at the right time. And it worked.
Please be sure to visit Pepi and tell her that Maureen sent you.
The Blindo Diaries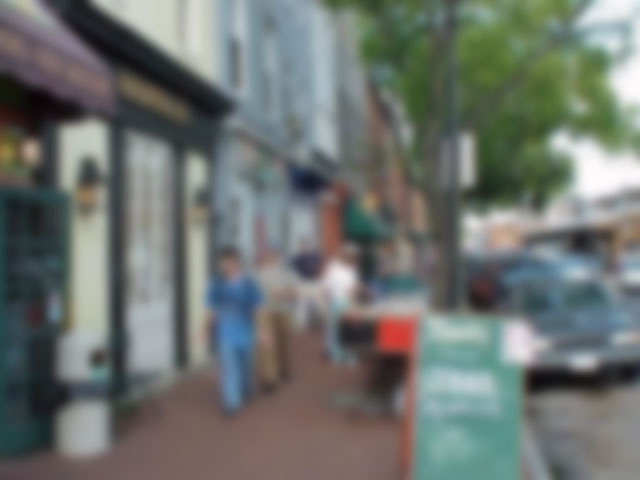 Author Rebecca Espenschied describes The Blindo Diaries as a resource for people who are blind or visually impaired that includes useful hints, informal surveys, and a comprehensive blogroll. Rebecca writes about low tech and "no tech" ideas for daily living skills (ingenious), misconceptions that the media perpetuate about blindness (a classic!), and provides online braille lessons (fabulous!).
My favorite post, however, is How Do You See?, a photographic essay demonstrating how a person with low vision or legal blindness might view the world (as illustrated at right):
To our fellow Blindos out there, how many times have you tried to explain that you're VI by simply saying "I'm visually impaired," or "I have a sight problem." Then, the sighted person you are explaining this to either says, "Oh, so you're blind," or "But you can see, right?"

Quite a few times? Yeah, us too. So today we're going to do our best to explain and show some of the different degrees of vision and how the world looks to a person with low vision or legal blindness.
Please do have a look at this insightful and instructive blog post. I highly recommend it.
Blind Access Journal
Another of my bloggy favorites is the Blind Access Journal, an online compendium of all things accessible (and non-accessible, unfortunately):
This blog and podcast is about the blind and our quest for the greatest possible access to all the information available in the world around us. A team of advocates, assistive technology instructors, and reporters – including Karen Shandrow, Darrell Shandrow, Allison Hilliker, Jeff Bishop, and special guest contributors – explore accessibility evangelism, demonstrate revolutionary new technologies for the blind, find out about the latest assistive technology happenings, and much more.
In What's the Latest? Stay Current with NFB-Newsline for iOS, Allison and Darrell demonstrate the NFB-Newsline Mobile app, which opens the world of accessible magazines, newspapers, and television listings to blind people who use iOS devices. The Blind Access Journal crew tackles accessibility concerns and limitations, too: Accessibility Report on Foursquare 5.0 for iOS demonstrates a number of VoiceOver accessibility concerns found in the latest Foursquare 5.0 iOS app update.
You can learn more about Darrell Shandrow's life and work in our interview with VisionAware's favorite accessibility evangelist. I urge you to read about Darrell's long road to independence, from his earliest days as a deaf-blind infant, through his struggle to be educated in a mainstream public high school, to his current life as a blogger, radio host, and passionate accessibility advocate.
Talk To Me!
If you'd like to be added to the VisionAware blogroll, please leave me a note in the comments section. I'm always interested in discovering new blogging friends and family!