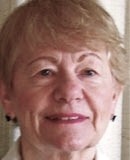 As always, it's highly informative to follow up with VisionAware author Kaye Olson, the coordinator of the Coping with Vision Loss Study, which investigated the wide range of coping strategies used by adults and older adults who are blind, visually impaired, or have low vision.
Following Up: The Field Responds
Several weeks ago, I blogged about the follow-up inquiries Kaye had received since VisionAware first published the "Coping" study. I was pleased when Kaye provided details of the authors' correspondence with a number of national and international organizations. The power of the Web never ceases to amaze me!
The Field Responds Again!
Since that time, Kaye has, once again, received a number of inquiries – some international – about this important study.
From the Kaizen Program for New English Learners with Visual Limitations in Seattle, WA:
[We] would very much appreciate receiving the three-page summary of the results of your study. It would be very helpful to share with the professionals and volunteer tutors who consult us about assisting new English learners with visual impairments.
From occupational therapy student AR, Birmingham, AL:
I came across the study summary for the Coping with Vision Loss Study. I am currently enrolled in a [graduate] low vision certification program for occupational therapists through the University of Alabama Birmingham and this fits very well with our current lectures on psychosocial adjustment with low vision. I would like to have a copy of the study results to add to my resources. Thanks for all your work in the field of low vision. I am learning quickly that it is often overlooked and undertreated/serviced which leads to further difficulty coping. I am hoping that I can make a difference in my patients' quality of life as well.
From an optometrist at the University of Auckland, New Zealand:
I am an instructor at the University of Auckland. I am leading two undergraduate optometry students on a research program dealing with psychological adaptations to vision loss. We are just starting the project and during our literature search ran across your study Coping with Vision Loss. I was hoping you could supply us with a copy of the summary of your results and any advice you feel would be beneficial. Our plans are to send questionnaires to … people with vision loss.
Two inquiries from the Canadian National Institute for the Blind:
I was wondering if you could send me the three-page summary of results for your Coping with Vision Loss Study. I work as a researcher at the Canadian National Institute for the Blind and am embarking on a literature review on this topic. I'd be very interested in learning more about your study.

I recently read about the Coping with Vision Loss Study on the VisionAware website. As an evaluator for the Canadian National Institute for the Blind (CNIB), I am always interested in new research to help improve program design. My colleagues at our national office in Toronto are likely interested in your study as well. Where could I obtain a copy?
Our Thanks To the Study Authors
We thank the authors of the Coping with Vision Loss Study for selecting VisionAware as the publishing venue for their important research. Their far-reaching study will continue to have profound implications for the comprehensive rehabilitation of adults and older adults with vision loss.
Please feel free to leave your own feedback about the Coping with Vision Loss study in the comments section.