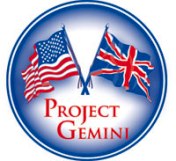 From May 19-26, 2013, six blind veterans of the United States Armed Forces, who have become role models for others living with vision loss, are visiting their counterparts in the United Kingdom, via an innovative exchange program for blind and visually impaired American and British veterans.
The event is taking place under the auspices of Project Gemini, a joint exchange program initiated by Blind Veterans UK of London, England and the Blinded Veterans Association of Washington, DC. The project is named after "Gemini," a transatlantic communications cable that links the United Kingdom and the United States.
About the Blinded Veterans Association
The Blinded Veterans Association (BVA) is an organization of blinded veterans helping blinded veterans. It is the only veterans' service organization exclusively dedicated to serving America's blind and visually impaired veterans, offering a wide range of services to help veterans and their families meet the challenges of blindness.
All legally blinded veterans, now estimated to be 158,000 nationwide, are eligible for membership. An overwhelming majority of this number are seniors who have lost their sight as a result of age-related macular degeneration, glaucoma, retinitis pigmentosa, and diabetic retinopathy. There is no charge for any of the services provided to both members and nonmembers of the organization.
About Blind Veterans UK

Blind Veterans UK (formerly St. Dunstan's) is a registered charity that provides lifelong support and an independent future for blind and visually impaired ex-service men and women in the United Kingdom.
It was founded in 1915, shortly before the beginning of World War I. Blind Veterans UK provides support for ex-service persons blinded in action and for veterans who have lost their sight through accident, illness, or old age. Services include lifelong welfare support, rehabilitation, training, and long-term nursing, residential, and respite care.
Project Gemini 2013
Project Gemini is an outgrowth of Operation Peer Support (OPS), a program designed to support the men and women who are returning to the United States blinded or experiencing significant visual impairment in connection with their service in Operation Iraqi Freedom and Operation Enduring Freedom. OPS, which occurs in conjunction with annual BVA conventions, "is an opportunity for blinded service members and their families to meet others who now face the similar challenges in adjusting to life with vision loss."
Here is additional information about this innovative exchange program from a Blinded Veterans Association press release:
[Project Gemini] will feature discussions about blind rehabilitation and readjustment training, vision research, and adaptive technology for the blind. The BVA group will tour London, visit with Parliament members, and meet senior government officials. On Tuesday they will practice with air rifles, and engage in blind archery and blind bowling.

During the exchange, both groups of veterans will share helpful hints about coping with blindness and the "war stories" that are part of the adjustment processes. They will compare the British veterans' health care system with that of the American system operated by the Department of Veterans Affairs and its component medical centers, outpatient clinics, and veterans' homes throughout the country.

Army veteran and Director of Government Relations Dr. Tom Zampieri, who is legally blind, will accompany the veterans, along with the Executive Director of BVA Al Avina. Active duty army Captain Ivan Castro, Corporal James Nealey, and Sgt. Sean Johnson, all Operation Iraqi Freedom veterans, and Corporal Don Overton, a Desert Storm War Army veteran blinded in Iraq, will participate this year.
Veterans' Resources on VisionAware.org
According to BVA, the number of blind veterans is growing by approximately 7,000 new cases each year. Information for Veterans Coping with Vision Loss offers a wide range of helpful resources for blind and visually impaired veterans, including:
Please join us in thanking our veterans for their service and wishing them well as they travel "across the pond" to meet their British compatriots.