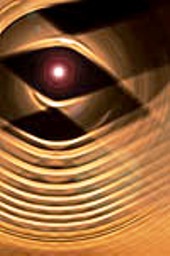 "If you have vision loss, don't lose sight of the beauty of life. If you have lost sight of the beauty of life, you are truly blind." ~ Craig Royal, fine art photographer
Craig Royal is an award-winning visually impaired fine art photographer and photo artist. Here is more information, in Craig's own words, from the Craig Royal Fine Art Photography website:
I have a Bachelor of Fine Arts degree from Virginia Commonwealth University (VCU), where I concentrated in woodworking and furniture design. I received a professional fellowship from the Virginia Museum of Fine Art in 1983 after graduating from VCU.

Over the years, I have shown work around the country in group shows. Along with furniture, I have also produced award-winning mixed media sculpture. Since 2007, I have turned to digital photography as a creative outlet and have exhibited work locally and nationally.

Reflections on water have captivated me in their expressive quality. I see the water as a canvas, with the reflections as pigment, and the wind as a brush. Whether as pure abstracts or their ability to suggest something beyond themselves, like a Rorschach inkblot test, they are an endless source of inspiration…
More about Craig as a Photographer Who is Visually Impaired
Recently, I had the opportunity to learn more about Craig's work, including the ways his vision impairment led him to photography. Here is an excerpt from our email exchange (reprinted with permission):
I have a congenital form of optic nerve atrophy and have been legally blind since birth. My vision had been 20/200 corrected up until 1992, when a white "blind spot" began to develop in the center of my visual field in both eyes.

After the blind spot stabilized, my vision was, and currently is, 20/400. My peripheral vision is blurred so I miss out on a lot of detail, but that blurriness also provides an impressionist quality to my [view of the world]. The white blind spot adds a surreal element. In 2011, I was diagnosed with cataracts.

My interest in photography started in 2007. Being frustrated with my visual impairment, in addition to having a lack of patience and poor concentration, my creative interests shifted from three dimensions to two dimensions. With photography, the results were more immediate and I could rely on the camera's ability to auto-focus instead of relying on my eyes. It was quite liberating! With the aid of a 4x monocular I can navigate Photoshop to edit my photography.
Craig's Award-Winning Work
During our email conversation, I asked Craig to provide samples of his favorite photographs, which are reproduced here with Craig's permission: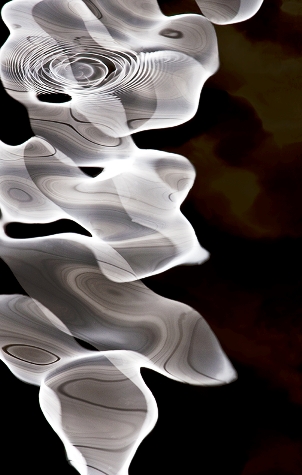 Ripple Effect by Craig Royal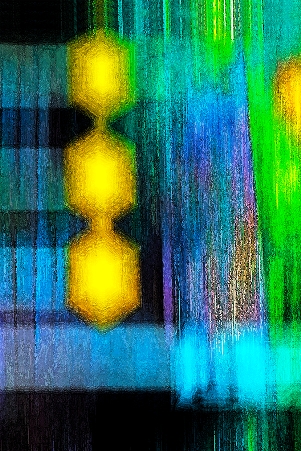 In 2011, Craig won the "Best of Show Award" in the 11th Annual Members' Show, Florida Museum of Photographic Arts, with Reflection Abstract 80. Craig and his work have been featured in Slate, the Westchase Patch, the CNN Photo blog, the Like Minds blog, and Exhibitions Without Walls.
You can find Craig on Twitter @craigroyal, on Facebook at Craig Royal – Fine Art Photography, and on his website, Craig Royal Fine Art Photography.
Additional Information
For more information about creating art with blindness or vision loss – including painting, fine art, pottery, and weaving – you can visit Arts and Crafts After Vision Loss at VisionAware.org.
Thank you, Craig, for sharing your thoughts, vision, and talents with our VisionAware readers!