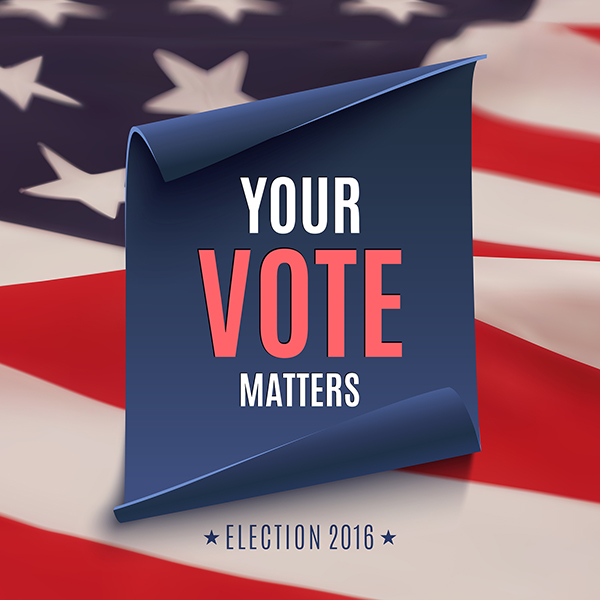 Are you concerned about aging and vision loss? Are you or someone you know older and visually impaired?
If so, as you go to the polls to vote, you may want to think about the presidential candidates and their stances on aging and disability. You may also want to think about the stances of your legislative candidates. Why is this important? Research tells us that 6.1 million adults ages 65 and older experience vision loss—that's 13.5% of the population. For those 85 and up, the percentage increases to 22.3%. And the numbers are increasing rapidly as our population ages.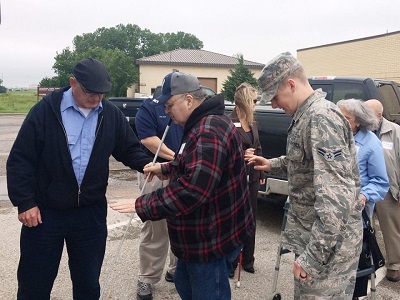 Background on Aging and Vision Loss Issues
In 2015 AFB undertook a National Conversation on Aging and Vision Loss to determine the needs and concerns of older people who are visually impaired and to convey our findings to the convenors of the White House Conference on Aging.
As noted in our report on these findings, older Americans with vision loss reported major concerns related to health and accessing medical care, long term services and supports to facilitate aging and place and living independently, retirement security in terms of loss of income due to vision loss and limited opportunities to work, and elder justice as it relates to exploitation and abuse and accessibility of financial records.
21st Century Agenda on Aging and Vision Loss: Goals Related to Blindness and Visual Impairment
In an attempt to mitigate and provide solutions to some of the critical issues raised by older individuals with vision loss, AFB, working with advocates in the field, has established four goals for the 21st Century Agenda on Aging and Vision Loss:
Goal One: Funding for services related to independent living and older adults with vision loss
Goal Two: Ensuring availability and quality of professional services
Goal Three: Collaboration across service delivery systems to maximize resources for tackling critical needs (e.g., transportation, employment
Goal Four: Coverage/provision of low vision devices
How Do These Concerns Play Out in the Political Arena?
We have assembled a series of informative articles and blog posts that may facilitate your thinking on these issues.
Questions About Blindness and Visual Impairment
Mark Richert, Esq., AFB's Director of Public Policy, has laid out important questions to ask the candidates about blindness and visual impairment.
Presidential Candidates' Stances Related to Disability
The American Association of People with Disabilities solicited response from the presidential candidates on policies related to people with disabilities. Check out the responses for Clinton, Trump, and Stein.
Presidendial Candidates' Stances Related to Aging
The National Council on Aging has put together a review of posts and articles outlining where the candidates stand on aging issues.
AARP has addressed the candidates' attitudes toward aging in a recent bulletin.
Health Care Issues
The Henry Kaiser Foundation has put together a snapshot of where the candidates stand on seven health care issues.
Retirement Security
Blogger Richard Eisenburg has written a post on the topic of where the candidates stand on retirement security.
You Can Make a Difference Through Your Vote
Where do you stand on these issues? Think about the ballot in your area. How would your congressional candidate vote? How would the presidential candidates vote? What policies should be changed to address these goals? If you are interested in these concerns, please join the 21st Century Agenda on Aging and Vision Loss.
Additional Information
Research Navigator: Voters with Vision Loss