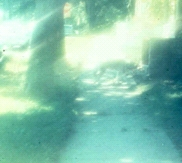 Low vision and blindness affect a substantial portion of the older adult population in the United States.
Although new research from Johns Hopkins University School of Medicine indicates that the annual number of new cases of blindness and low vision among people aged 45 years and older is estimated to double during the next 30 years, referrals by ophthalmologists to vision rehabilitation services remain low.
Because of this low referral rate, many older adults have difficulty locating these services or are unaware that such services even exist.
In response to this dilemma, the Lighthouse Guild has introduced a new online course designed to help ophthalmologists direct their patients to low vision services. The "Introduction to Vision Rehabilitation" program has been made possible in part by support from the Reader's Digest Partners for Sight Foundation (RDPFS).
According to Susan Olivo, Executive Director of RDPFS, "We believe that both patients and doctors can benefit from better doctor/patient communications in the ophthalmic field. We are pleased to partner with Lighthouse Guild on this important initiative that will help to ensure that patients who have low vision are referred into the vision rehabilitation system in a timely and thoughtful manner.
More About the "Introduction to Low Vision" Course for Ophthalmologists
From Lighthouse Guild Offers Innovative Vision Rehabilitation eLearning Program for Ophthalmologists, via PR Newswire:
Vision rehabilitation is the standard of care for patients who are losing their vision and ophthalmologists are key to improving access to care for these patients. Recognizing this, Lighthouse Guild is offering ophthalmologists free access to an eLearning program, titled Introduction to Vision Rehabilitation.

Dr. Alan R. Morse, President and CEO of Lighthouse Guild, says, "It is important that all ophthalmologists understand how vision rehabilitation can help their patients. Providing patients with information about vision rehabilitation options and initiating referral to services as early as possible in the treatment process is crucial to improving their quality of life."

The program is designed to provide ophthalmologists with an introduction to vision rehabilitation and basic strategies to help their patients. It is self-paced, divided into ten modules, and can be completed in approximately two hours.

The ten modules review terminology, the impact of vision loss, and highlight the importance of vision rehabilitation services. The program also discusses optical principles and selection and use of low vision devices.

The program is accessible on the One Network of the American Academy of Ophthalmology (AAO) website.

Dr. Morse says, "People are routinely referred for physical or occupational therapy to address physical health issues. It is essential that people with low vision or who have difficulty doing routine activities be referred for vision rehabilitation. The good news is that with vision rehabilitation, people who have low vision can receive appropriate equipment, education, and guidance, enabling them to lead fulfilling and productive lives."
Some Background on the "Introduction to Low Vision" Project
Excerpted from VisionAware's interview with Dr. Alan Morse on the VisionAware blog:
It's no longer appropriate anywhere in medicine, or anywhere in health care, to be talking about a patient as a disease entity. It has never been appropriate, but many physicians do it and have done it. Rather than talking about the nice man in Room 452 with a gall bladder problem, they'll talk about the gall bladder in 452. That happens with blindness and vision loss also.

Alan R. Morse, J.D., Ph.D.

Oftentimes, when people who have vision loss are seen in health care, they are not recognized as being the same as, or similar to, other patients because vision loss is seen as a different kind of problem.

Frankly, it's something that the health care community has not dealt with very well, but needs to deal with well, because if they understand the implications of vision loss on what they are doing, it will give them better access to their patients, allow them to provide better care and, surprisingly, will find that better care will end up costing less.

What are your thoughts on how to change this thinking and physician training?

[We] are working with the ophthalmology residency programs on a training program in vision rehabilitation that will be available across the country. The learning modules will include a range of topics, from how to tell your patients they shouldn't be driving any longer, to identifying depression, to helping ophthalmologists understand what a low vision device or low vision assistive equipment is. We also want to help them understand state agencies and services and how that system works. In other words, we want to make them more knowledgeable about the world of blindness, not just the world of eye disease.

What we hope is that when they have a patient with vision loss, they no longer have to say, "There's nothing more I can do. I'll see you in six months."
Vision Rehabilitation Services for Low Vision
"Vision rehabilitation" includes a wide range of professional services that can restore functioning after vision loss, just as physical therapy restores function after a stroke or other injury. Vision rehabilitation services allow people who have recently lost vision, are blind, or have low vision to continue to live independently and maintain their accustomed quality of life.
Although your eye doctor is the professional you'll likely turn to first when dealing with your own – or a family member's – vision loss, it's important to note that many different kinds of vision rehabilitation services are available in addition to the eye care provided by your family doctor, ophthalmologist, optometrist, or low vision specialist. In fact, your own doctor may not be aware of, or refer you to, these comprehensive vision rehabilitation services, which are often provided through a state or non-profit rehabilitation agency, at little or no out-of-pocket cost.
Who provides vision rehabilitation services?
Vision rehabilitation services for adults who have recently lost vision, are blind, or have low vision are provided by a team of specially trained professionals, which may include low vision therapists, vision rehabilitation therapists, and orientation and mobility specialists:
Low Vision Therapists
Certified Low Vision Therapists (CLVTs and SCLVs) instruct individuals in the efficient use of remaining vision with optical devices, non-optical devices, and assistive technology, and can help determine the need for environmental modifications in the home, workplace, or school. You can learn more about these professionals at the Low Vision Therapy website and the American Occupational Therapy Association – Low Vision website.
Vision Rehabilitation Therapists
Certified Vision Rehabilitation Therapists (CVRTs) teach adaptive independent living skills, enabling adults who are blind or have low vision to confidently carry out a range of daily activities. CVRTs work with individuals in their homes, rehabilitation facilities, and employment settings. You can learn more about these professionals at the Vision Rehabilitation Therapy website.
To learn more about what a Vision Rehabilitation Therapist does and how you could benefit, read What Is a Vision Rehabilitation Therapist?.
Orientation and Mobility Specialists
Certified Orientation and Mobility Specialists (COMS or O&Ms) teach the skills and concepts that people who are blind or have low vision need in order to travel independently and safely in the home and in the community.
O&Ms teach safe and independent indoor and outdoor travel skills, including the use of a long cane, electronic travel devices (such as GPS), public transportation, and sighted guide, human guide, and pre-cane skills. You can learn more about these professionals at the Orientation and Mobility website.
What You Can Learn with Vision Rehabilitation Lessons and Training
Locating Vision Rehabilitation Services
Your state rehabilitation agency or an online searchable database can help you locate vision rehabilitation agencies in your area and find the type of services that are right for you. See State and Local Rehabilitation Agencies in the VisionAware Directory of Services to locate agencies in your area.
Related Information