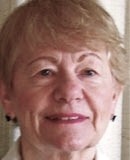 It's always interesting – and informative – to have the opportunity to follow up with the subjects of a story we've published on the VisionAware website. Recently, I had such an opportunity with the authors of the Coping with Vision Loss Study, which investigated the wide range of coping strategies used by adults and older adults who are blind, visually impaired, or have low vision.
About the Authors
Kaye Olson (pictured left), coordinator of the Coping with Vision Loss Study, has a Bachelor of Arts degree in Psychology from Aquinas College. She also has a Master of Arts degree in Family Studies and Community Health Sciences and a Cognate [i.e., minor] in Aging from Michigan State University. Kaye has been a nurse and nurse practitioner; President of Working Well, a stress management consulting firm; a faculty advisor and tutor; and is the author of several books and articles on stress management.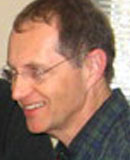 John McElheron (at left) has a Bachelor of Arts degree from Sacred Heart College, a Master of Social Work degree from Wayne State University, and a Certificate in Aging from the University of Washington.
He is employed at the Association for the Blind and Visually Impaired in Grand Rapids, Michigan, where he provides individual counseling and has organized an extensive network of support groups. John has been a teacher, school social worker, family court evaluator, mediator, and counselor in private practice.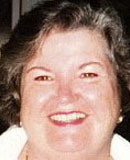 Nancy Pilorget (at right) has a Bachelor of Science and a Master of Arts degree in International Education, both from the University of Michigan. She also had a Fellowship in New Delhi, India from the Professional Studies Program at the University of California at Berkeley.
Nancy is employed as Director of Support Services at the Detroit Institute of Ophthalmology (DIO) in Grosse Point Park, Michigan. Prior to her work at DIO, Nancy worked in the Detroit Public School system for 30 years.
Following Up: The Field Responds
Several weeks ago, I contacted Kaye to ask about any follow-up inquiries the authors had received since VisionAware first published their study. I was pleased when Kaye provided details of the authors' correspondence with a number of national and international organizations. The power of the Web never ceases to amaze me!
Here is Kaye's exchange with the Weigel Williamson Center for Visual Rehabilitation in Omaha, Nebraska:
"Dear Kaye: We read with interest on VisionAware about your Coping with Vision Loss study. The Director of our Low Vision Center would like to be able to quote some of the findings from your study, especially when he talks to ophthalmologists in the community and would like to receive the three-page summary of the study results that you offered."

Kaye's response: "Special thanks to your Dr. S, who recognizes the need to share the psychosocial and other aspects related to vision loss with ophthalmologists. This is wonderful. If I had the capacity, I'd make the psychosocial issues related to vision loss required reading in all ophthalmic residency programs. We need to start there. You have my permission to quote any of our data. Thank you for furthering the education of professionals within the vision field."
Additional Responses and Requests
In addition, Kaye fielded a request from the National Council for the Blind of Ireland, and John was contacted by Santoshi Halder, M.A., (Edu.) Ph.D., from the University of Calcutta, India. Dr. Halder is exploring the range of stress and coping strategies that have been adopted by visually impaired adolescents in India. Aging Services of Michigan requested a summary of the study results and highlighted VisionAware in their newsletter (for which we are very grateful).
We thank Kaye, John, and Nancy for selecting VisionAware as the publishing venue for their important Coping with Vision Loss Study. Your research is informative, far-reaching, and will continue to have profound implications for the comprehensive rehabilitation of adults and older adults with vision loss.
Please feel free to leave your own feedback about the Coping with Vision Loss study in the comments section.