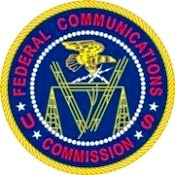 The Twenty-first Century Communications and Video Accessibility Act of 2010, which was signed into law on October 8, 2010 by President Barack Obama, requires that smart phones, television programs, and other modern communications technologies be accessible to people with vision and/or hearing loss.
As part of the implementation of the Act, the Federal Communications Commission (FCC) voted unanimously to require leading broadcast and cable channels to offer at least 50 hours of described programming (also called audio narration or video description) during every calendar quarter.
The FCC's Report and Order on Video Description is directed at providing audio narration about visual programming elements that will make television programming more accessible by individuals who are blind, visually impaired, or have low vision.
The Report and Order was released on August 25, 2010 and sets a July 1, 2012 deadline for implementation and compliance.
What Is Video Description?
Audio/Video description is the insertion of voice-overs into natural pauses in the program's dialogue that provide additional narration describing a program's "key visual elements." The voice-over is contained in a separate audio track that users can choose to activate. You can learn more about audio description at the VisionAware website.
Audio Description Requirements
The FCC's Report and Order requires that:
ABC, CBS, Fox, and NBC affiliates in the top 25 market areas and cable and satellite television providers with more than 50,000 subscribers provide video description.
ABC, CBS, Fox, NBC, USA, the Disney Channel, TNT, Nickelodeon, and TBS are each required to provide 50 hours of video-described prime time or children's programming per calendar quarter.
Statements of Support
From Mark Richert, Esq., Director of the Public Policy Center of the American Foundation for the Blind:
When the new rules [are in place] on July 1, 2012, video description will begin to take its rightful place alongside closed-captioning as a useful and popular means for enjoying television.

And just like captioning, we can expect that a service first deployed for people with disabilities will grow into a medium with much wider appeal.
From the Coalition of Organizations for Accessible Technology, quoting FCC Commissioner Mignon L. Clyburn:
I often speak about the rich diversity of this country, and when doing so I am usually making mention of varying ethnicities of my fellow citizens. However, the beneficiaries of the rulemaking we release today are part of a group that isn't often included under the umbrella of diversity in this context, but it should be.

Our blind and visually impaired family members, friends, and neighbors have been waiting for user-friendly communications services that address their needs in an equal and thorough way, and this action gets them one step closer to enjoying something that so many of us take for granted.
About the FCC
The Federal Communications Commission (FCC) regulates interstate and international communications by radio, television, wire, satellite, and cable in all 50 states, the District of Columbia, and U.S. territories. It was established by the Communications Act of 1934 and operates as an independent U.S. government agency overseen by Congress.
The FCC is directed by five commissioners appointed by the U.S. president and confirmed by the U.S. Senate for five-year terms. The president designates one of the commissioners to serve as chairman. Only three commissioners may be members of the same political party. None may have a financial interest in any FCC-related business.
VisionAware will provide ongoing updates of this breakthrough FCC legislation as they become available.
Sources: TV Technology; American Foundation for the Blind Blog; THE HILL's Technology Blog; The Coalition of Organizations for Accessible Technology