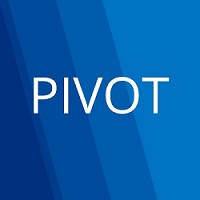 The PIVOT Study (Patient-centric Innovative Vision HOme Testing) is a new clinical study that is being initiated to determine if persons with diabetic macular edema (DME) or wet age-related macular degeneration (wet AMD) can use the myVisionTrack™ (mVT™) mobile medical application (also called an "app") on a smart phone (Apple iPhone) or digital tablet (Apple iPad or Apple iPad Mini) to monitor their vision at home.
The goal of the study is to determine if it is possible to involve patients in monitoring their visual function at home using this application. The study will also evaluate how comfortable patients are using this application and will assess the feedback from each person's ophthalmologist to determine if it is possible and advisable to do home vision monitoring using the app.
More about myVisionTrack™ App
myVisionTrack™ (mVT™) is a hand-held, prescription-only medical device, provided as an app for the iPhone and iPad, that received clearance by the United States Food and Drug Administration (FDA) on March 24, 2013 to be marketed as an at-home method for monitoring the progression of degenerative eye diseases, such as macular degeneration and diabetic retinopathy.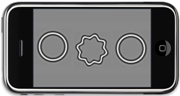 The myVisionTrack™ medical device is produced by Vital Art and Science (VAS), Inc., a Richardson, Texas-based biotechnology firm. VAS was founded in 2006 by a multi-disciplinary team with expertise in ophthalmology, electronics, software, and business development to identify, advance, and commercialize innovative home diagnostics for treatable chronic diseases.
The myVisionTrack™ app displays three side-by-side circles on the screen; initially, one circle is significantly different from the others (with a wavy or jagged edge, for example). To perform a self-check, the person covers one eye and then selects/touches what he or she determines to be the "differently-shaped" circle. Each time the person makes a selection, subsequent screens display three additional circles with increasingly subtle differences among the three. The test is then repeated with the other eye.
The device stores the self-check test results, tracks eye disease progression, and automatically alerts a health care provider if a significant deterioration of visual function is suspected. You can read more about prior research and FDA clearance for myVisionTrack™ at myVisionTrack: An At-Home App for Monitoring Eye Disease Receives FDA Clearance on the VisionAware blog.
More about the PIVOT Study
The study is being sponsored by F. Hoffmann-La Roche Ltd. (Roche) of Basel, Switzerland. The study is under the direction of the Scripps Translational Science Institute (STSI) in La Jolla, California. The Institute aims to replace "one-size-fits-all-medicine" with individualized health care that is based on the known genetic factors influencing health and disease and that takes advantage of advances in digital technology for real-time health monitoring.
[Editor's note: Translational research helps to make findings from basic science useful for practical applications that enhance human health and well-being.]
Excerpted from the PIVOT Study Frequently Asked Questions:
What are my obligations if I take part in this study?
If you decide to take part in this study, you will be required to do the following:
Use the mVT™ application to test your vision at least twice each week for the duration of the study.
Continue to visit your ophthalmologist and receive treatment according to his or her determination of what is best for the treatment of your DME or wet AMD.
Inform the Study Coordinator if you change your mind about participating in the study.
How will my lifestyle be affected if I take part?
No special doctor visits will be required and no extra treatments will be administered as part of this study. You will continue to see your own ophthalmologist for visits and receive treatments that he or she considers to be best for the treatment of your DME or wet AMD.
How long will I be in the study?
You will be asked to use the mVT™ application to monitor your visual function for six months.
Are there benefits to taking part in the study?
Taking part in this study is not expected to improve your health or vision. The results of the mVT™ tests will not affect how your ophthalmologist treats you; however, the information from this study may help doctors learn more about the feasibility and benefit of using the mVT™ application to monitor patients' vision at home.
Who can answer my questions about the study?
You can talk to your study doctor if you have any questions or concerns about this study, if you would like to withdraw your consent to take part in this study, or if you think you have been injured as a result of taking part in the study.
You may contact the Study Coordinator, toll-free at 855-295-4321 or by email at pivot@scrippshealth.org.
For questions about your rights while taking part in this study, call Scripps Translational Science Institute's Institutional Review Board or Ethics Committee (a group of people who review the research to protect your rights) at 858-652-5500.
For More Information
VisionAware will continue to provide updates on The PIVOT Study as they become available.