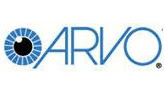 Recently, I was very interested to read a study that examined the relationship between physical activity and a particular and consistent risk factor for glaucoma that is drawing increased attention from many glaucoma researchers.
Physical Activity and Ocular Perfusion Pressure: The EPIC-Norfolk Eye Study was published in the October 2011 issue of Investigative Ophthalmology & Visual Science, the official journal of the Association for Research in Vision and Ophthalmology (ARVO).
ARVO is an international organization that encourages and assists research, training, publication, and dissemination of knowledge in vision and ophthalmology, including low vision.
The authors are Jennifer L.Y. Yip, David C. Broadway, Robert Luben, David F. Garway-Heath, Shabina Hayat, Nichola Dalzell, Pak Sang Lee, Amit Bhaniani, Nicholas J. Wareham, Kay-Tee Khaw, and Paul J. Foster, who represent the following United Kingdom-based institutions: the Department of Public Health and Primary Care, University of Cambridge; National Institute for Health Research (NIHR) Biomedical Research Centre for Ophthalmology; Department of Ophthalmology, Norfolk and Norwich University Hospital; and the Institute of Metabolic Science, Cambridge.
About the Study
The objective of the study was to examine the relationship between physical activity and ocular perfusion pressure (OPP), a consistent risk factor for glaucoma.
About Ocular Perfusion Pressure (OPP)
Via Dr. Zheng He, Department of Optometry and Vision Sciences, the University of Melbourne:
High intraocular [i.e., within the eye] pressure (IOP) remains an important risk factor for glaucoma. However, it is increasingly clear that other factors, including age … and blood pressure (BP), can also influence the development and progression of glaucoma. The role of BP has recently attracted attention, as it potentially represents a modifiable risk factor, and thus provides hope for new treatment strategies.

The balance between BP and IOP determines the level of ocular perfusion pressure (OPP = BP minus IOP), which regulates blood flow to the optic nerve and retina.
The Study Methods
The study examined the relationship between previous physical activity and current OPP in 5,650 participants aged 48 to 90 who attended the first (1993–1997) and third (2006–2010) health check as part of the European Prospective Investigation into Cancer (EPIC)-Norfolk study.
Each participant's usual combined physical activity at work and leisure was assessed and categorized as inactive, moderately inactive, moderately active, or active.
About the EPIC-Norfolk Study
The European Prospective Investigation of Cancer (EPIC) is a large multi-center study, involving over half a million people in ten European countries, that is examining the connection between diet and cancer. EPIC-Norfolk is part of the Europe-wide EPIC study.
The Study Results/Conclusions
Lower levels of physical activity were associated with lower ocular perfusion pressure (OPP), which represents an increased risk for glaucoma. Further research is needed to investigate the potential benefit of increased physical activity as a method of modifying glaucoma risk.
What Does This Mean?
From Paul J. Foster, MD, PhD, an author of the study:
It appears that ocular perfusion pressure (OPP) is largely determined by cardiovascular fitness. We cannot comment on the cause, but there is certainly an association between a sedentary lifestyle and factors which increase glaucoma risk.

Before now, the only modifiable risk factor for glaucoma was intraocular pressure (IOP), altered by medication, laser or surgery. We believe our study points toward a new way of reducing glaucoma risk, through maintaining an active lifestyle.
VisionAware will provide updates of this intriguing glaucoma-related research as they become available.