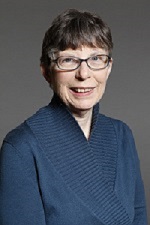 Guest blogger Priscilla Rogers, Ph.D. is the Program Manager for VisionAware and co-author of Aging and Vision Loss: A Handbook for Families. Her other works include Self-Advocacy Skills Training for Older Individuals Who Are Visually Impaired and Solutions for Success: A Training Manual for Working with Older People Who Are Visually Impaired. She has an M.A. degree in gerontology and a Ph.D. in special education with an emphasis in vision and aging.
The 2015 White House Conference on Aging
The White House Conference on Aging (WHCoA) is a once-a-decade conference, sponsored by the Executive Office of the President of the United States, that makes policy recommendations to the president and Congress focusing on the needs of older Americans. 2015 is an especially critical year for the WHCoA, with the convergence of the 50th anniversary of the Older Americans Act, the 25th anniversary of the Americans with Disabilities Act, and the 50th anniversary of Medicare and Medicaid!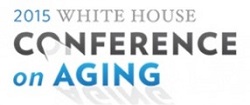 These programs are critical to older Americans with vision loss. Almost 50 percent of Americans over 64 reported some level of disability in the 2010 census, with over 13.5 percent reporting difficulty seeing.
However, according to the input the American Foundation for the Blind (AFB) received in our recent online survey and national conversation at our 2015 Leadership Conference, it is clear that older Americans with vision loss are not receiving the rehabilitation or support services needed to maintain independent lifestyles or, in some cases, to meet the most basic of everyday needs.
Major Issues Identified
Here are some of the major issues that have emerged from our initiatives :
What Can You Do To Help?
AFB is looking for organizations to sign on to our advocacy letter to the President of the United States. To participate, review the letter and the report and email your organizational signature to AFB in care of Rsheffield@afb.net. We need your support by the close of business on June 25, 2015.
Remember, only organizations can sign on to this letter. However, individuals are urged to write their own letters and/or participate in the following ways:
Read Other Posts about the White House Conference on Aging