I Love Being an Eye Doctor
I love being an eye doctor! Helping people experience the richness of life by giving them the best possible vision brings me a strong sense of satisfaction and purpose. But sometimes, people lose vision despite our best efforts. Sometimes, people are born with blindness or serious vision impairment.
As eye doctors, we have a variety of special tools available to us to help those with vision impairment, but sometimes there is no substitute for a pair of eyes to see something. That is one reason why people who are blind and visually impaired have flocked to smartphones, especially Apple's iPhone. By initiating a video chat, they can ask a friend or family member for assistance if they are available. The problem is that there isn't always a friend or family member available.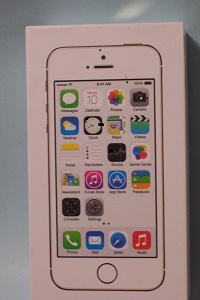 How We Can Help Using Be My Eyes
That is where you and I can help. A brilliant new App called Be My Eyes has recently launched for the iPhone (an android version has not yet been released). The free app takes advantage of the iPhone's camera and it's video networking capabilities to connect a sighted person with a blind or visually impaired person. Requests only come in from 7AM-10PM in your local time zone and can be passed on to another volunteer if you are busy. It is available worldwide in 10 languages.
Nearly 7,000 persons who are blind and visually impaired have already downloaded the app in the week it has been available. Another 90,000 sighted volunteers have agreed to be someone's eyes. You can learn more at a bemyeyes.org. They have a great video showing some of the small ways that we can be a big help to a visually impaired person…
There are so many people living with vision impairment in our communities. I am excited to be able to help with the Be My Eyes app for my iPhone. It's nice to know that I can do so much in a way that asks just for a moment of my time. I hope you will join me in this worthy project!
Excerpted from Spectrum Eye Care
Editor's note: The Apple iPhone and iPad are accessible right out of the box, which makes them a good choice for consumers with vision loss. Find out more about accessibility options.
.
Also check out Audrey Demmitt's experience with the app
And AccessWorld Correspondent Bill Holton's review of the Be My Eyes app.