Aira (pronounced "EYE-rah") has made quite a debut on the access technology scene recently. It has impressed the likes of CSUN2017, Assistive Media, Inc., and won "Best in Show" honors at the Mobile World Congress in Barcelona. I learned about Aira at this year's American Foundation for the Blind Leadership Conference, and it wowed me too!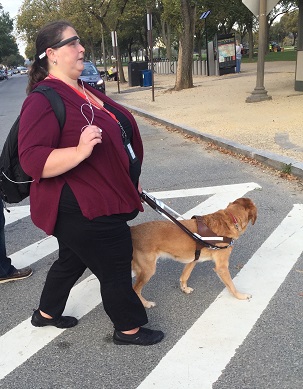 What Is Aira?
Aira calls itself a "visual interpreter for the blind," enabling users to explore the world in augmented ways using an eclectic and robust collection of technologies and services. It combines wearable smart glasses with an embedded video camera paired with a smartphone, a portable WiFi hotspot, and a network of live certified agents who assist the user remotely in real-time. The trained agents see the world through the smart glass worn by the customer and describe the view. They respond to requests for information from the user, working at a specially-designed dashboard that efficiently connects to information via the video camera, GPS, and other sources of data. The result is an augmented reality experience in which users can access helpful information in a friendly, efficient manner to improve their mobility and independence.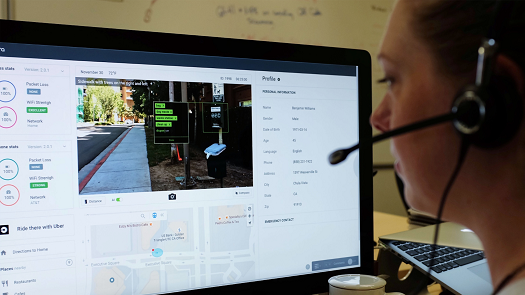 How Can Aira Help?
Paul Schroeder, an Aira team member, states, "It is more than a navigation tool; it is an 'information service' at its heart." Customers may use Aira to travel independently while learning about their surroundings. The agent can give detailed descriptions of buildings, landscapes, and people in the environment. If a customer wants to know more about the restaurant he/she is headed to for lunch, the agent can quickly access a Yelp review. Aira agents can read print like menus, business cards, signs and handwritten notes through the smart glass video camera. They can even take photos for the user and email them. Aira can help with tasks like shopping, homework, or to learn a new skill like origami. Erich Manser, who is legally blind from retinitis pigmentosa, recently ran the Boston marathon assisted by Aira. The possibilities are endless, and customers are discovering innovative ways to apply the Aira service daily.
What Does Aira Cost?
Currently, customers pay a monthly subscription for the service plan of their choice, and there is no contract or other fees. All plans include:
Lightweight, stylish smart glasses
Data (via AT&T Mifi)
Roll over of unused minutes
Insurance for hardware
Training Session
7 a.m. – 7 p.m., Seven days a week access to agents
Four Plans Available
Each plan comes with bonus minutes for a three-month trial period. The service can be changed or canceled at any time.
BASIC $89 – 200 Three-Month Intro Minutes/ 100 Regular Minutes
PLUS $129 – 400 Three-Month Intro Minutes/200 Regular Minutes
PRO $199 – Unlimited Three-Month Intro Minutes/ 400 Regular Minutes
PREMIUM $329 – Unlimited Three-Month Intro Minutes/ Unlimited Regular Minutes
More About the Agents
Live agents are the cornerstone of Aira, and they are internally trained and vetted. Through extensive interactions with the blind community and blindness professionals like Orientation and Mobility instructors and Vision Rehabilitation Therapists, they learn what customers need and want. The service is personalized as agents learn preferences and create a profile on each user. Agents are trained in the terminology and etiquette of blindness to communicate effectively with users. They multi-task, read maps, and articulate information clearly.
It is a challenging job that requires managing a complex platform and busy screen while the customer asks questions. At the same time, agents are doing Internet searches and delivering detailed information. It is important to note that Aira agents do not provide opinions nor make decisions on safety issues; they are never to be substituted for a customer's own travel skills and judgement. In fact, Mr. Schroeder remarked "the better travel skills you have, the better you will be able to use Aira."
Aira Now Hiring
Aira is looking for exceptional people who are interested in becoming a part of this exciting team. They are now hiring agents, engineers, and more. They offer competitive compensation and benefits packages as well as an opportunity to make a meaningful impact on others' lives.
How Aira Plans to Expand
Aira continues to evolve and improve its platform, services, and equipment. It is currently working on developing its own version of smart glasses with integrated video, audio, and WiFi for a more streamlined design. Artificial intelligence will play a larger role in services as the product is scaled though it will not replace live agents. There is discussion about hiring agents with specialized skills and expertise to assist users with unique tasks, and Aira will continuously add existing technologies and services like Uber, which has joined the cadre.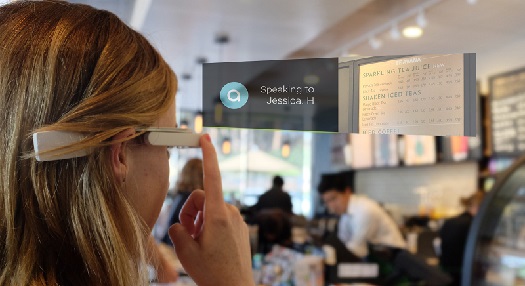 Important Partnerships
AT&T manages the live streaming data and video feed the agents receive on their dashboards. It has given this data stream priority to decrease hiccups and delays ensuring efficient operation of the service. The National Federation of the Blind and the American Foundation for the Blind have been staunch supporters throughout the development of Aira. Kirk Adams, CEO of the American Foundation for the Blind says:
"Whether the task at hand requires operating a sophisticated console or safely navigating a sprawling airport, it's clear that Aira's new technology represents a quantum leap in independence and accessibility for those with visual impairments."
He believes Aira can "widen opportunities for employment, education, and enhanced quality of life."
What Do Users Think?
First users of Aira say it "redefines freedom" and "it gives them information about things they never knew existed." Eric Duffy wrote in the April 2017 issue of the Braille Monitor:
"Aira provides sight assistance only when you request it. It is available when you need it, and there is no waiting until later when it is more convenient for someone to provide the visual information you have requested. Aira has not made me more dependent on sight; rather, it has changed the way I do some things. As far as I am concerned, this is a change for the better."
What Do You Think?
Aira has the potential to make you more efficient and confident as a person with blindness. How do you imagine using this cutting-edge technology in your daily life? How could Aira enrich your experiences? Visit the Aira website to learn more and to check out a video demonstration of Aira. Follow Aira on Facebook for its latest news, and check out Aira on YouTube.