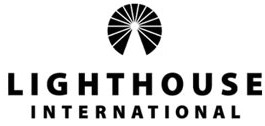 Thanks to the expert assistance of Susan Olivo, Executive Director of the Reader's Digest Partners for Sight Foundation, I discovered this interesting, albeit highly specific, vision rehabilitation resource last week.
Lighthouse International sponsors an innovative program to inform clergy and religious about the potential benefits of vision rehabilitation and connect eligible individuals to those services. Lighthouse programs, vision care, rehabilitation services, and optical and adaptive devices are provided free of charge, via support from the Lavelle Fund for the Blind.
Who is eligible?
Clergy and religious who are experiencing vision problems and/or are visually impaired. Eligible geographic areas include the five boroughs of New York City, Nassau and Suffolk Counties, Westchester, and the Mid-Hudson Valley.
What services are offered?
Program services include:
Informative presentations by Lighthouse personnel
Functional vision screening questionnaires to identify persons in need of vision rehabilitation
Independent living services and adaptive devices to foster safety, independence, and well-being
Eye examinations
Low vision services
Technology training and equipment
Career services addressing the needs of working religious and clergy with vision loss
Transportation, if needed
Whom can I contact?
For more information, contact Janet Weinstein, Director of Outreach, 212-821-9214; email: jweinstein@lighthouse.org.