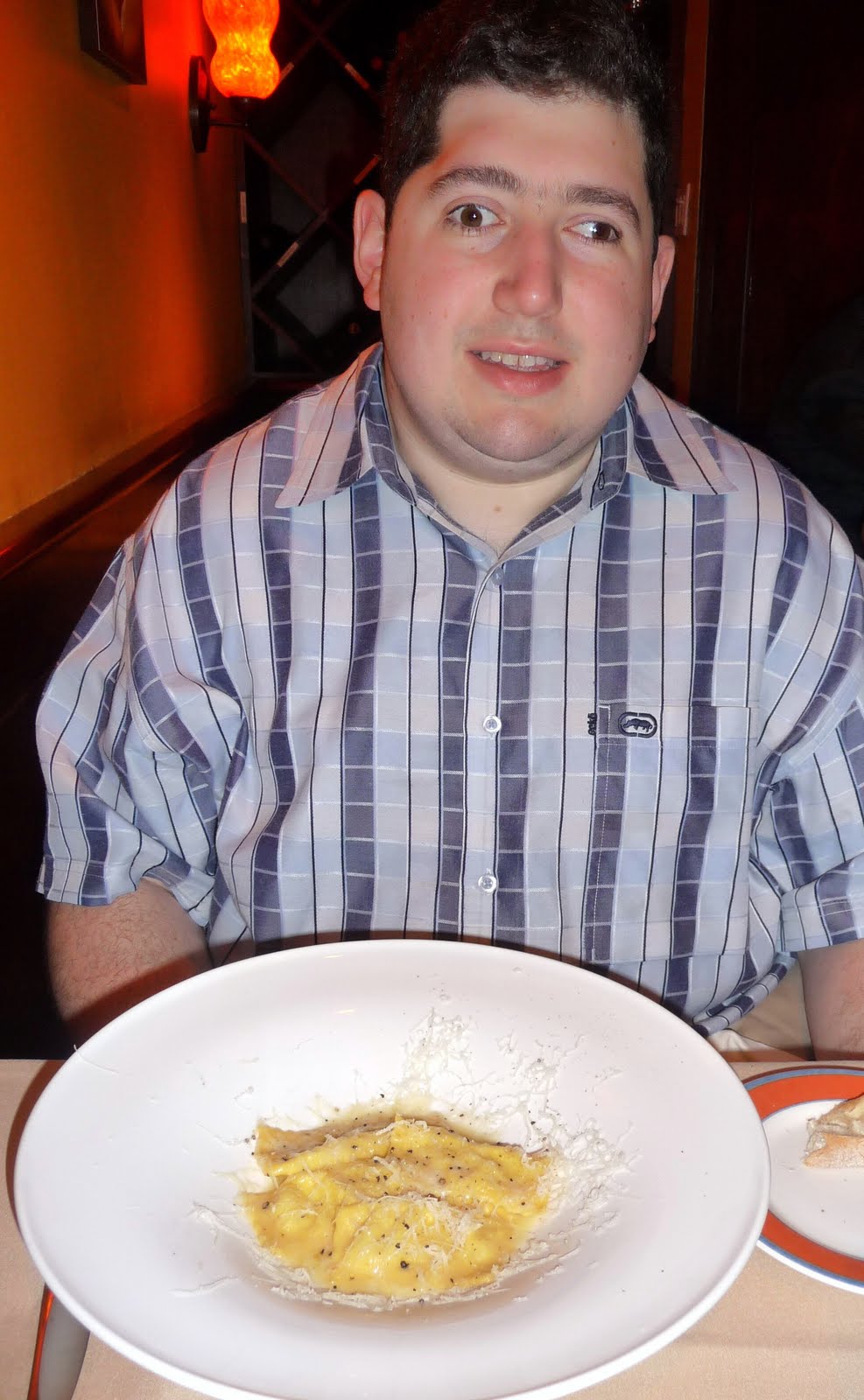 Many good things have happened in Daniel Aronoff's professional life recently, so I wanted to catch up with him again (and participate in yet another of his semi-decadent restaurant reviews, thinly disguised as a follow-up VisionAware Personal Story). Daniel is New York City's premier (and only, methinks) blind food critic. You can read about his always-interesting culinary experiences at The Real Blind Taste Test© and @blindblog on Twitter.
In July, Daniel and I met for our first face-to-face interview in a restaurant (of course), which I recounted in My Afternoon with the Blind Food Critic. Since then, Daniel's life as a food critic has grown exponentially, and culminated in his blog receiving the People's Choice Award in the Dining and Entertainment category of CBS New York's Most Valuable Blogger Awards 2011. Fantastic!
It was time to schedule a follow-up interview with Daniel – and explore a new restaurant, of course.
Lunch, the Blind Food Critic, and Felidia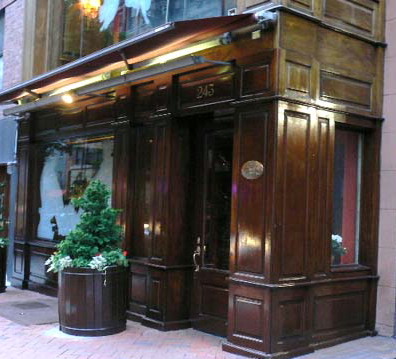 We chose Felidia, the acclaimed Manhattan East Side flagship of Lidia Bastianich, the television chef, cookbook author, and restaurateur. I'll let Daniel provide the food criticism, but I will say that our first course was outstanding. We both chose Cacio e Pere: pear and fresh pecorino-filled ravioli dusted with aged pecorino and crushed black pepper. To. Die. For! (That's Daniel posing with said ravioli in the photo above left.)
As usual, we discussed a number of interesting topics, including:
Daniel's recent private tasting session at Vosges Chocolate (of which I am totally envious);
Daniel's plans to take the New York State social work licensing exam very soon (along with his plans to use a human reader rather than assistive technology, for reasons that are very smart and very practical).
A Dialogue in the Dark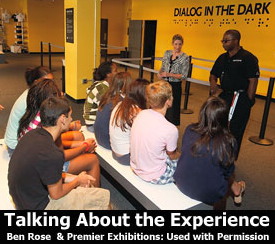 But then … our conversation veered toward the new Dialogue in the Dark exhibit at the South Street Seaport, described as follows:
An unforgettable experience, this new exhibition brings you face-to-face with New York City's landmarks – in complete darkness. That's right – you'll discover a new way to 'see' New York by its unique sounds and tastes, textures and temperatures. And here's the twist – your guide is visually impaired. You and your fellow adventurers will have to let your senses lead the way.
I've written positively about Dialogue in the Dark at the VisionAware website; in addition, the Manhattan exhibit was reviewed very favorably by Edward Rothstein in The New York Times. So what's not to like? Well, during our luncheon discussion, Daniel brought a new viewpoint to the table, so to speak:
"I don't understand Dialogue in the Dark. Instead of learning about blindness, people seem to treat me with either more pity or more admiration afterwards, neither of which I welcome. A woman from my building approached me and said, 'I saw the exhibit and it was so scary. You must be so brave to live like that!' I wasn't interested in attending Dialogue in the Dark before, but now I seriously believe it might be the best way to assess its level of reality and accuracy."
And so we hatched a plan that very afternoon: We'd attend the Dialogue in the Dark exhibit together and write a review that compared and contrasted our respective reactions. Daniel will review it from his perspective as a blind person who has spent many years developing the information he "…gathers from each sense, which is something that many people who are blind also have learned to do."
And I'll review it from my perspective as a sighted person, albeit a professional who has worked "under the blindfold" for many years. I just requested tickets, so please stay tuned. I think we'll produce a most interesting review.