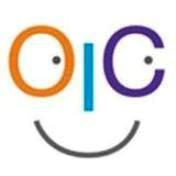 OIC ("Oh, I see") Books, based in Carmel, California, is sponsoring Blind Sight, an online photography competition that is open to blind, visually impaired, and sighted photographers. The competition will close on March 15, 2013.
OIC Books "seeks to redefine the book from a primarily visual experience accessed through print on a page to a hand-crafted, multi-sensory experience that builds a wider view of the world." OIC books are published as enhanced ebooks, standard ebooks, and in print.
How the Contest Began: Inspiration from Blind Photographers
From an OIC blog post, entitled The Creative Process of Blind Photographers:
Can we sense sound without the ability to hear? Can we taste without eating? Can we feel without touching? Can we see without sight? The answer—a definitive yes—requires unleashing the power of our senses, especially in the creative process.

That is exactly the process of the many sight-impaired photographers who are working today—artists who use sound, touch, memory, and other sensations to compose their images. These artists believe that the image comes from within, not from the "outside." And they prove that, often, a blind person can have a very clear vision.

From among the many (see the Blind Photographers Guild and several Flickr sites for the range of the community), two contemporary photographers, Bruce Hall and Pete Eckert, have proven themselves to be exceptional visionaries.

As a child with limited vision, Bruce Hall changed his life one day when he looked through a telescope and saw something he had never been able to see before: a star. This startling moment led to an obsession with cameras, lenses, magnifiers, large computer screens, and other optical devices. These tools all assist him in his vision— "intensified seeing," as he calls it.

For Pete Eckert, the story was different. He was sighted and then lost his sight as the result of a degenerative eye disease. He had time to prepare for the inevitable and explored ways he could pursue his artistic interests. He chose photography. Now, he is accompanied by his guide dog, Uzu, and searches for moments through his other senses and memory.

"I see each shot very clearly. You have to hear where the movement is and react intuitively. I'm a very visual person. I just can't see."
About the Blind Sight Photography Contest
From See Differently: the Blind Sight Photography Contest on the IOC blog:
We invite photographers from around the world to enter the contest—blind and visually impaired photographers as well as sighted photographers who must, at the moment of image capture, use other senses besides sight to connect with the subject and create the photograph.

Blind and visually impaired photographers use their own individual creative processes to make images without sight.

For sighted photographers, we encourage experimentation (with safe practice in mind). If you choose to blindfold yourself or cover your eyes in some way, wander with a sighted partner who can keep you safe. You can also settle in a place (free from dangerous moving things) and just close your eyes.

Use your memory or your sense of hearing, touch, or smell to "compose" your image and to know when to click the shutter. You are on your honor to "see without sight." The results, we hope, will inspire and surprise you.

You can use your sight or a sighted friend to help you select the photos for the contest. But you cannot crop or manipulate the photos. They must truly represent your moment of seeing without sight.
The Contest Rules
The complete contest rules, including eligibility requirements, entry instructions, and promotion rules, can be found at Blind Sight Photography Contest Rules on the OIC Books website.
The basic contest entry information and rules are as follows:
The contest is open to anyone over age 18 worldwide.
Follow the steps to "Like" the OIC Moments page.
Go to the Photo Contest tab on the OIC Moments Facebook page.
Submit a photo taken without using your sense of sight, plus a statement in 25 words or less, telling how you took the photograph. The photograph submitted cannot be cropped or manipulated in any way.
You may submit five entries per person, but are only eligible to win one of the three prizes, and only your top vote-getting entry will be considered for final judging.
The contest will close at 11:59 pm PST, March 15, 2013.
Ten finalists will be chosen by popular vote on Facebook, with winners selected by a panel of three distinguished professionals in the field of photography. The contest finalists will be announced shortly after the close of the contest.
The 1st, 2nd, and 3rd place winners will then be selected from the finalists by our jury panel, and announced in early April.
The prizes are: $300 Grand Prize; $200 Second Prize; $100 Third Prize.
A selection of work, including photographs from all finalists, will be exhibited in an OIC Moments e-book about seeing differently.
Additional Information from VisionAware
VisionAware provides information, exercises, and links to help you learn to use your other senses to cope with blindness and vision loss, including hearing, smell, and touch.
And good luck to all!